Our Process
Our Design-Build services offer significant advantages over Design-Bid approaches. A successful design-build relationship requires a high level of trust in the experience and capabilities of the integrator. Our goal is to build that trust immediately and not only meet, but exceed our customers' expectations the first time and every time.
WHAT WE DO:
DESIGN-BUILD AV INTEGRATION
When it comes time to make a decision regarding an AV technology upgrade at your facility or residence, you have a choice: Should you go the design-bid route by hiring an AV consulting firm and have them design a system to send out for bid? Or do you go directly to an experienced AV integration firm for the design-build approach?
At Texadia Systems, we specialize in end-to-end Design-Build AV integration to bring the following benefits to our Dallas, TX clients:
OUR END-TO-END AV TECHNOLOGY SERVICES
Texadia Systems provides custom commercial and residential audiovisual technology solutions for businesses and residents in the Dallas/Ft. Worth area.

Our innovative audio visual systems integrators provide expert end-to-end AV services that meet each customer's needs perfectly and exceed their expectations.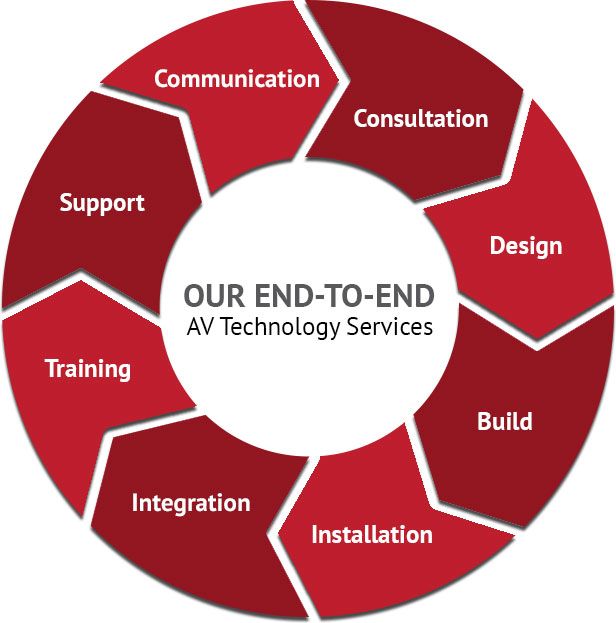 Our Client Process
If you have a project in mind, or have questions about our commercial and residential AV integration services, contact us today and we'd be happy to help. Thank you for considering Texadia Systems!