Curators of Cutting-Edge Technology Solutions
Our people and the services we provide define who we are. We take pride in delivering a first class client experience.
Who We Are
Texadia Systems is a full-service Design/Build AV and technology firm that specializes in the consultative design, installation, and support of complex audio, video, lighting, security, and low voltage technology solutions. As your trusted Dallas, TX Crestron, Savant and Control4 dealer, our highly experienced and competent team is adept at solving unique technological challenges in luxury homes and commercial environments with the most reliable solutions. Our culture of being "The Bar" creates reliability and responsiveness to each experience for our clients. We value our clients and strive to cultivate long-term relationships.
We care about our clients and treat them as part of our family. Caring is the differentiator in providing both our clients and our employees with a stellar experience. We take the time to listen and understand and pay attention to all the details – big and small. Texadia Systems is exceptional – we are "The Bar."
Our Mission
Our mission is to provide a safe and positive work environment for our employees while bringing to life a creative and personalized customer experience, delivering and supporting the customized design solutions that enable our clients to enjoy their technology every day. We act with honesty, respect, and strong principles, striving to do the right thing for our commercial and luxury residential clients, no matter the size or scope of the project.
Steve Burke, CTS
CEO and Founder
Read Bio +
Steve Burke has always been an entrepreneur. He always wanted to own a company affording him the leadership position to drive the deliverable and customer service from the top down. The ever growing Dallas market gave Steve the venue to supply just that – 5 Star Technology Customer Service.

Steve Burke has always been an entrepreneur. He always wanted to own a company affording him the leadership position to drive the deliverable and customer service from the top down. The ever growing Dallas market gave Steve the venue to supply just that – 5 Star Technology Customer Service.

He knew he had to put together a team focused on exceeding expectations, pride in work and delivering with integrity. "If we can accomplish those three ideals, we will be successful."

Burke has a true entrepreneurial spirit and drive.

The career path began in sales with automatic control valves and eventually got into technology sales in the late 90's. The internet boom grabbed Steve's attention which landed him an inside sales job for a software firm. The opportunity grew into an outside sales position and 5 years later in 2003 getting a big break into the AV industry with a sales position and leadership role for a Dallas AV company.

Having control of the P/L for the first time came with some "school of hard knocks" lessons. The fascination with how businesses operated and putting the puzzle pieces together kept Steve hungry for more. He wasn't afraid of mistakes and was excited about future success standing right in front of him.

The most valuable lessons learned were around leadership. Steve learned early on to surround himself with people who are smarter or with those who complimented his weaknesses. He still maintains,

"Without a doubt, you are only as good as the people around you."

Steve always remarks on the team "paddling in same direction" together. Even if challenges arise and we are paddling against the current we are doing it together in the same direction.

Even though Steve is extremely passionate about his career and business, nothing ranks higher on the importance list than his children. "Tough world out there and I want to raise two young men that can be independent and successful." You can tell the passion Steve has for his boys. He doesn't miss an event and spends as much time with them as possible and it's why quality of life for his employees is important to him.

Inspiration always comes from a specific person, time or event that drives action in your life. Steve's father and mother were that inspiration. His father grew up in rural Nova Scotia working his way as head master at a private school.

"It taught me to never quit and the value of hard work. People take that for granted. You can't just show up."

Steve runs his business the same way. He wants his employees engaged, to care about the customer, the deliverable and the business.

Another source of inspiration came from a friend, Jim Campbell, who Steve had the pleasure of working with for a short time. A leader in the software industry and someone who escaped one of the twin towers on 9/11, Jim taught Steve the value of organization, communication and caring for people. It's important to always be yourself.

Steve loves everything sports. It's not surprising that he has coached his boys throughout their childhood. Both Brodie 15 and Patrick 12 are not only great kids and students, but both are competitive athletes. Like father like sons. Some of their favorite sports are football, basketball and baseball. Hockey was Steve's childhood sport but now spends his time on the golf course.

Something unique about Steve is, being a child of 80's, he grew up around the time MTV was popular and movies were top entertainment playing a much larger role in our lives, as well as music saw a new wave as disco ended and dance-pop entered into the decade. It all helped create Steve's love for both movies and music. He has a talent for reciting hundreds of movie lines and song titles/lines. One of his favorites is, "We are going to need a bigger boat" from Jaws and any line from Caddyshack. His music knowledge spans a few decades and he continues to have the entertainment industry as an important part of his daily life. The office communication is often filled with analogies wrapped around movies and music.

Steve graduated with an Engineering Tech degree from Texas A&M. He started out not really knowing what engineering path he was going down. It started in civil engineering. His academic years and fond memories at Texas A&M were wrapped around the comradery of the school. He had many friends that attended as well. Saying he enjoyed his journey would not give that time in his life enough credit, "it was a fantastic experience."

Now owning Texadia, his purpose has change from earlier years. He wants to provide opportunities to others while building the company correctly. His vision is,

"We create a company where we do great work but have fun and everyone prospers."

Texadia is a place where people have the opportunity to grow and be successful personally and professionally. Also making sure everyone understands that nothing is more important than family – quality of life matters. "A lot of people working at Texadia are more than employees, but family." We have many that have worked together in the past. The comradery type of environment is very important to Steve.

Success from a business standpoint is the opening of Texadia…Steve gets satisfaction and personal reward out of creating opportunities for his employees, experiencing the growth and planning for tomorrow.

"Big projects are great but not without the people. We do what we say we are going to do."

Tangible feeling of accomplishment after we see a project through completion, all of this because – "We listen." A motto that Steve believes is critical to our success.

Between family memories and life experiences the Texadia name came from a combination of Texas and Canada bringing all parts of Steve's life together. We would be honored to have you give Texadia Systems an opportunity to partner and work with your teams.
Dawna Payne
Executive Vice President
Sheri Smith
Controller
Scott Heaney
VP Operations
Trent Godby, CTS
Vice President, Commercial Business Development
Read Bio +
Trent was born and raised in Ft Worth. Being raised with good ole fashion Texas manners and friendly southern charm makes him a great partner and friend. He always looks for the best in people and tries to help wherever he can.

So how did he get into the AV industry? Trent was a recruiter in the Tech/IT industry for 15 years. He met Steve Burke playing hockey together and they became friends from the start. Trent was ready for a change and Steve was running an AV office located in Dallas. Although never working directly in the industry before, he had helped many find jobs in the technology arena.

Trent took the interview. He went home, jumped online and studied projector central. He interviewed with Steve and he fondly remembers he gave notice on December 28th, 2004 at 8 am. Got in the car and started his new journey at 9:00 am the same day.

Trent wanted to learn everything he could about the AV Industry and the products that brought the solutions together. He studied Extron, Smartboards, everything about Projectors and asked a lot of questions. One of his first clients was Lubbock ISD which he met at TCEA. Even though he has been self-taught he had a ton of helpful resources and talented people to help guide him. He loved AV right from the start. He felt he could really help clients solve problems. Trent landed quickly assisting education clients.

He spent the next year traveling around north Texas carrying product over the shoulder for demos from DFW to the pan handle. Building relationships and learning what the education client needed. Trent feels this experience brought him many lifelong friends he might not have met otherwise. His grateful nature gave him what today is 5-Star customer service. You are a partner, client and friend when you meet Trent.
Corey Ray
Commercial Account Executive
Chris Hollenbeck
Residential Design Manager
Christopher Dennis
Residential Design Manager
William Brumit
Residential Design Manager
MATT RYAN
Design Engineer
SCOTT MOWELL
Project Manager
JOE DE LA ROSA
Project Manager
Ashley Underhill
Project Manager
Luz Rodriguez
Project Administrator
Read Bio +
Luz Rodriguez has spent her personal and professional life under the motto of doing for others. Her career started in the Hospitality industry, then the Retail Industry working for Tiffany's. Did you know there was an official class to learn how to tie the little blue bows? Then on to the Technology Industry where she was able to truly make her mark in giving to others and supplying a high level of customer service both internally and externally. Luz takes the time to build strong relationships with her coworkers.

Personally the most important thing is giving back. She spends each weekend volunteering for the homeless and the hungry throughout Dallas. She supports multiple non-profits. She encourages her son and friends to join her each weekend. She wants to be a positive role model for her son.

"Life's most persistent and urgent questions is, What are you doing for others?" – Martin Luther King, Jr.

Luz does for others every day.

Luz attributes her success to many wonderful mentors and leaders throughout her career. She has had great opportunities with strong companies. She feels all the "hands on" training she has been afforded has really helped her to be versatile in many areas of the company and customer service.

She has a love for volunteering, cooking and special love for watching the Dallas Mavs play. Dirk is by far her favorite on the team. Scary movies and chick flicks are relaxing fun for her. She watches "The Holiday" whenever it comes on the TV. One thing many do not know about Luz, is her love for painting and drawing.
Jeanne Lackey
Customer Success Manager
Security Administration
Antoine Nguyen
Install Field Supervisor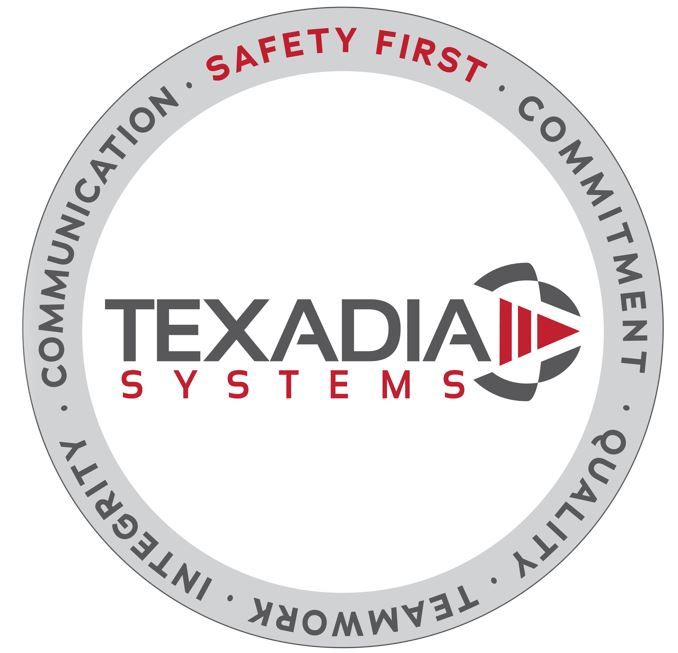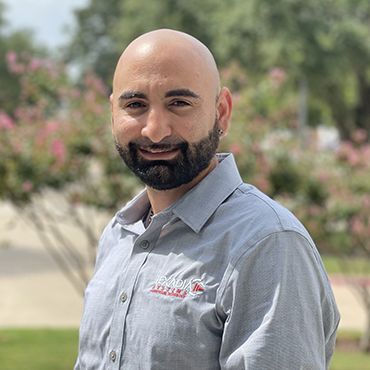 ERIC RUIZ
Service Field Supervisor
Alberto Carabias
Security Manager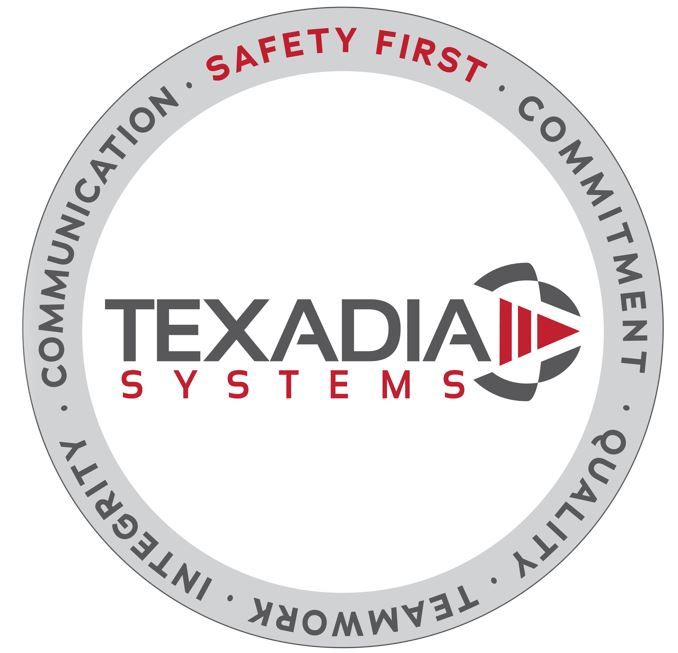 James Eaves
Service Field Supervisor

Top 100 Largest Custom Electronics Integrators in North America
Ranked on List

Best Project: Best Combo Design & Tech Project
Bronze Award

29th Annual SMU Cox Dallas 100 Awards

Fastest Growing Business
Ranked on List

27th Annual SMU Cox Dallas 100 Awards

Fastest Growing Business
Ranked on List
Texas' Fastest-Growing Private Companies
Ranked on List

America's Fastest Growing Private Companies
Ranked on List

Top 100 Largest Custom Electronics Integrators in North America
Ranked on List "Old School Ace"