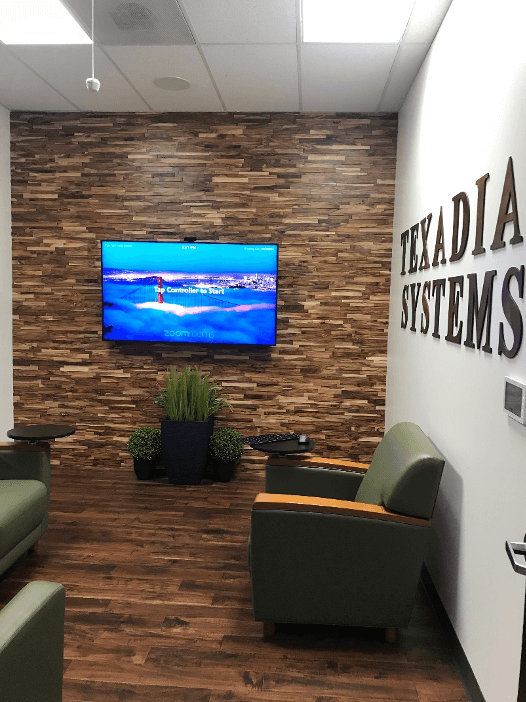 Our Experience Center Is Open for Business
No business can operate successfully without effective communication and collaboration. In a time where so many people are working from home or virtual offices, it's more important than ever to have updated Audio, Video and Communication solutions for your business. In fact, it's fair to say you won't be able to compete in your industry without them. If your commercial AV equipment in Plano area is driving a wedge between your mission and implementation, then Texadia Systems has the solution: Now you can experience many solutions firsthand through our interactive Experience Center! You can see one of our conference room simulations pictured above.
Having said that, we know that any conference room technology will be an investment. Now that society is ramping up and starting to run again, you have the opportunity to experience something before you make a decision, and right now is a great time to do that!
From 4K TVs and high-definition projectors to high-quality speakers and fully integrated control systems, there are so many excellent solutions to experience with us during your tour. As more and more businesses are opening their doors again, it's essential that you take the lead by improving the quality of your internal and external communications equipment. Keep reading for a virtual walkthrough of conference room tools, including those you can expect to see in our showroom.