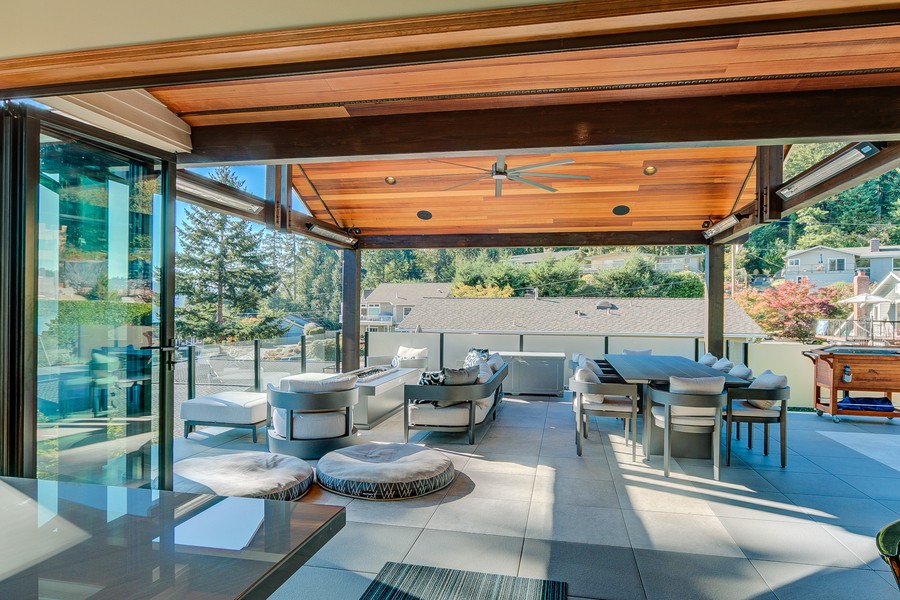 Sync & Listen to Music in Every Area of Your Home
How do you listen to music today? Maybe you use a portable Bluetooth speaker or voice-activated device that connects to music streaming. Or perhaps you have a turntable system with a pair of loudspeakers on either side of the record player.
Whichever method you use, that can only fill one room at a time with music. Some people try to spread music by blasting their speaker's volume, which is incredibly unpleasant for anyone standing close to the speaker and leads to poor quality sound. But there's a better way to enjoy music, podcasts, and audiobooks at home: a whole-home audio system.
Whole home audio works by connecting speakers to play in unison across your house. And with weatherproof speakers in the lawn, you can extend multi-room listening outdoors, too.
How does it work—and what are your options? Here's how to get started with whole-home audio in your Dallas, TX home. And to learn more about multi-room audio installations, contact Texadia Systems here.